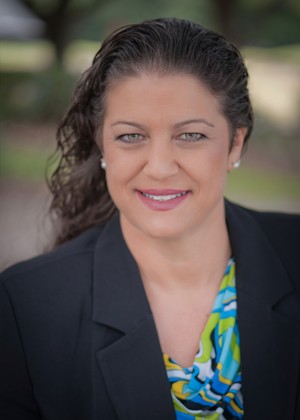 Tiffany
King, CLU, ChFC, CASL
Financial Advisor
Office:
Cell: 407-595-2288
Mobile:
407-595-2288
Fax:
407-386-3013
E-mail:
tk@kinginsinv.com
Tiffany is a native Floridian and nearly 30 year veteran of the financial services industry. She graduated from the University of Central Florida in 1986. Tiffany chose to continue her studies, acquiring the Series 7 license, as well as the ChFC, CLU & CASL professional designations; her most recent accomplishment is obtaining the Series 66 license.
From 1986 to 1991, Tiffany became a successful Professional with Equitable and Kansas City Life where she focused on the Senior Market. Over the next decade, she went on to sharpen her qualified plan skills, eventually becoming a trainer for both agents and CPAs on the finer details of both Defined Contribution and Defined Benefit plans. She has been published in the Journal of Financial Services Professionals as well.
For seven years she shared her knowledge on the wholesaling front with over 1,000 financial professionals, focusing on retirement plans, long term care and life insurance.
Tiffany has now gone full circle back to her roots and assists clients directly.
She is a financial consultant with access to a broad spectrum of financial products from some of the finest carriers available in the country, as well as a deep bench of investment specialists and advanced team support.
In addition to her experience in financial services, Tiffany is an avid slow pitch softball player and has played from Seattle to Florida including Canada and all fields in between.