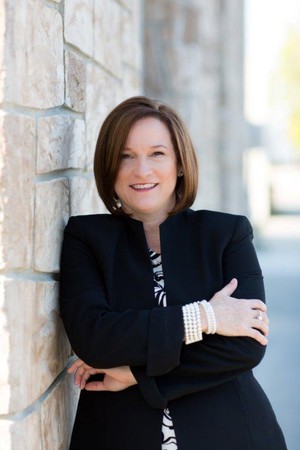 Jennifer
Ferguson
Trusted Financial Advisor
Jennifer Ferguson has been cited by friends and clients as a person who truly cares and wants to make a profound difference in the lives of the people she meets. Jennifer is a high energy, goal driven advisor and coach to her clients, family, friends and mentees. She follows a philosophy of servitude and approaches life as an opportunity to make a positive difference.
As CEO and Founder of Symphony Financial Team, Jennifer leads an Advisory Council to provide the most comprehensive and coordinated planning for her clients. Jennifer's primary role is to ensure all aspects of the client's financial house are in order and kept that way, and to protect the client's vision of the ideal life they want to live.
In addition to certification as a CERTIFIED FINANCIAL PLANNER™ professional, Jennifer holds a Bachelor of Science degree in Finance from the University of Central Florida.
Community involvement is very important to Jennifer. She has received numerous awards for her business and charitable work. She also loves to mentor and helped create a foster teen mentor program for Community Partnership for Children. She works tirelessly as a volunteer and chairperson for the annual Community Partnership for Children Christmas Toy Drive program. Each year, over 500 foster children receive gifts as a result of the work Jennifer does as a leader and coordinator of this effort.
Jennifer is always up for a challenge and is pursuing her dream to complete a full IronMan Triathlon. She is happily married to James G. Vickaryous. James is a very successful attorney in the Central Florida area. They are proud parents of three bright, healthy children, Evan and Irelyn, and foster daughter, Stacy Mosby, who is currently attending college with honors at Florida A&M University.